Schedule for a specific time
Publishing dashboard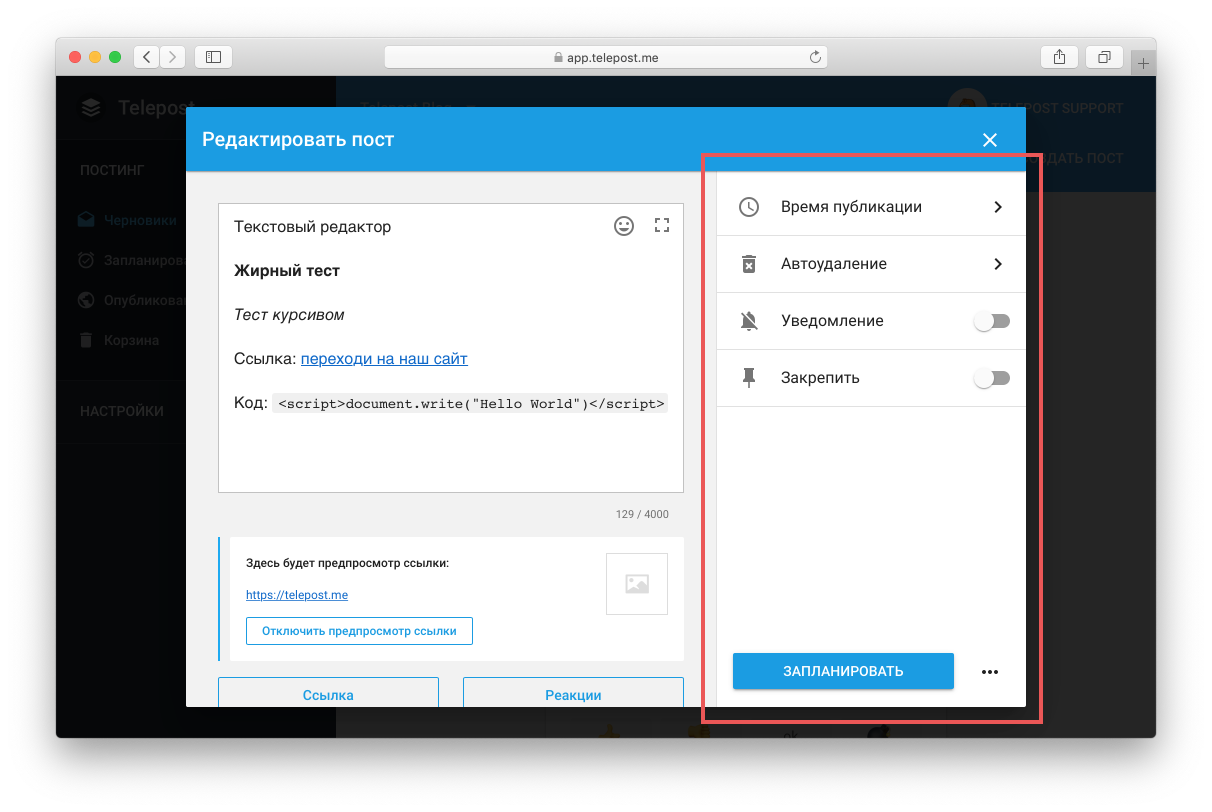 Publish now
To publish a post immediately after saving, click the button more_horiz
From the menu that appears, choose Publish Now. After that Telepost will save the post and instantly publish it to the channel.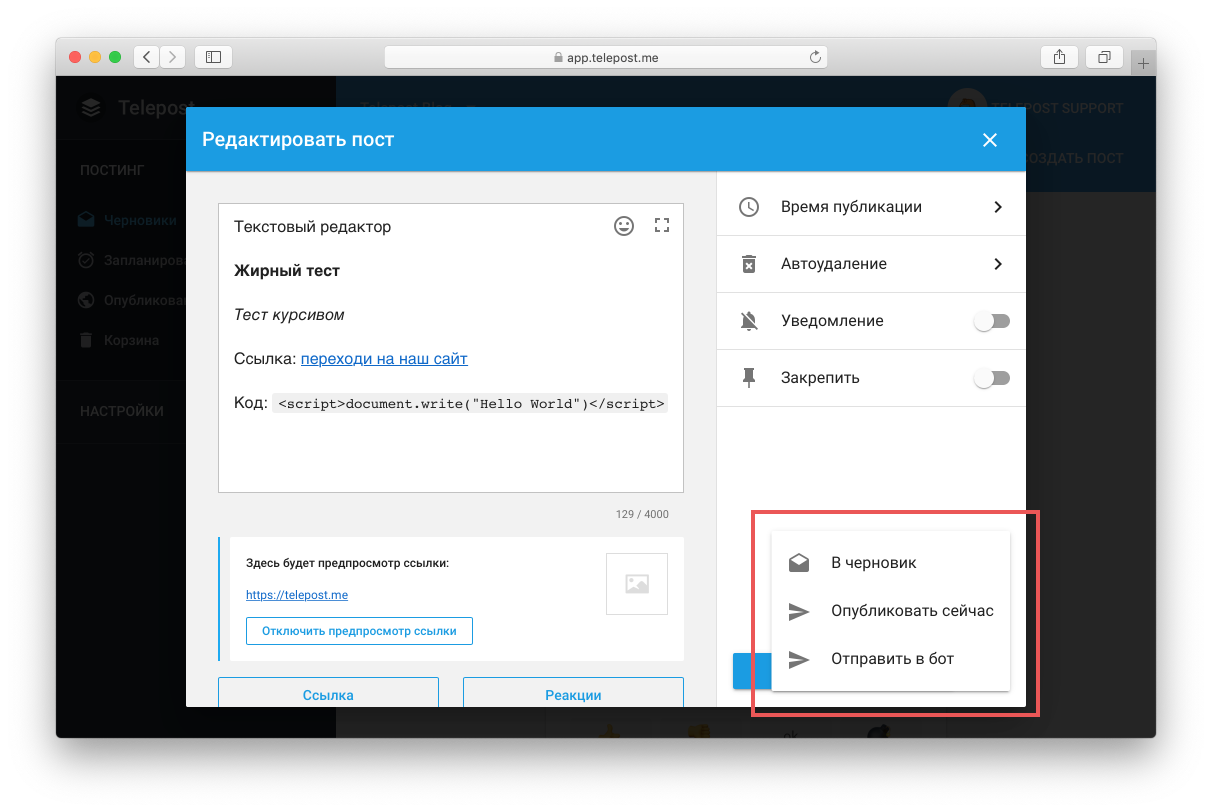 Pay attention! You can edit a published post in the "Published" tab
Schedule for a specific time
For this, Telepost has a delayed publication function. You need to select "Schedule" and then set the date and time.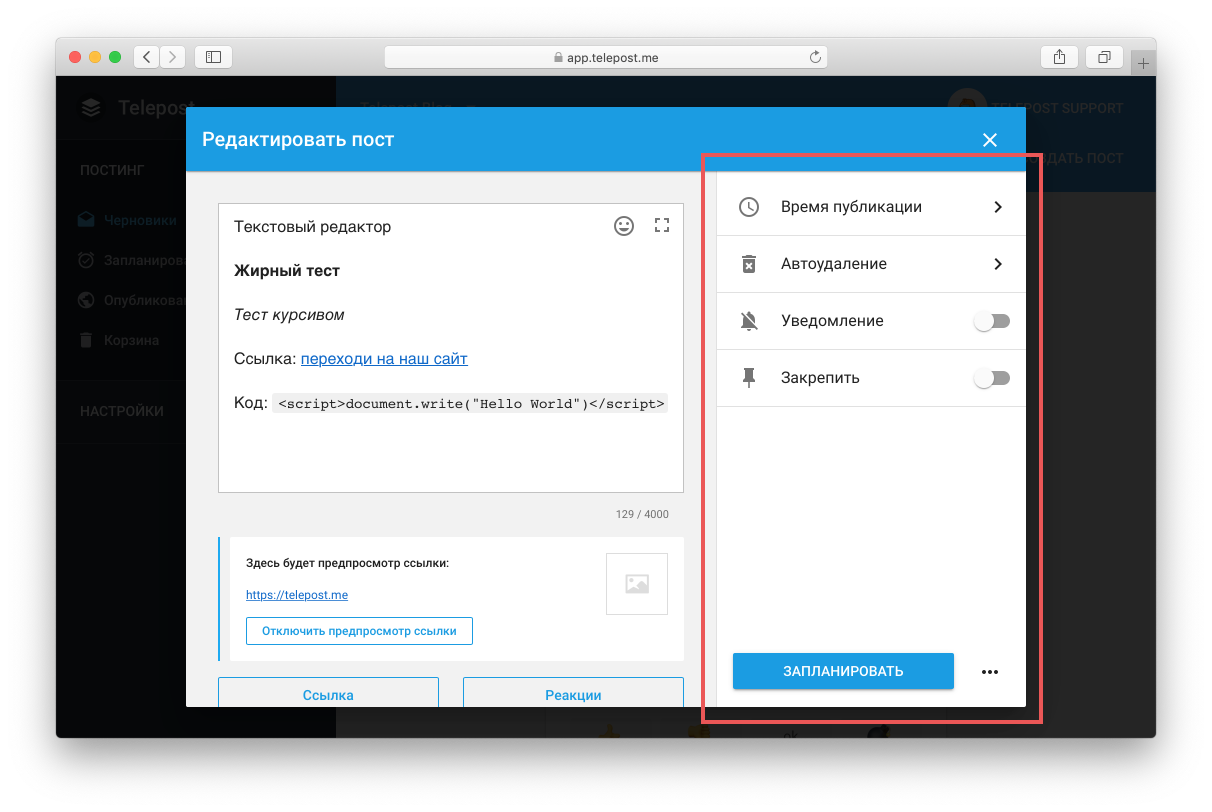 Indicate the date and time of publication.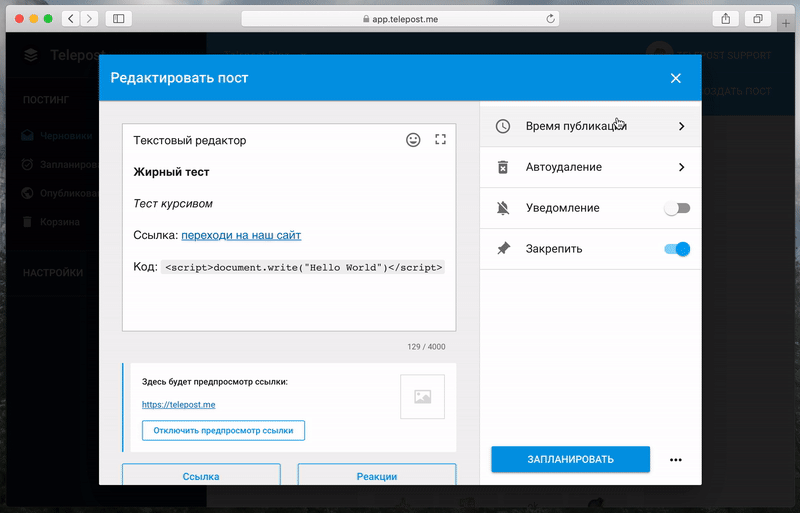 Post Auto-deletion
To set the required parameters, click the "Autodelete" button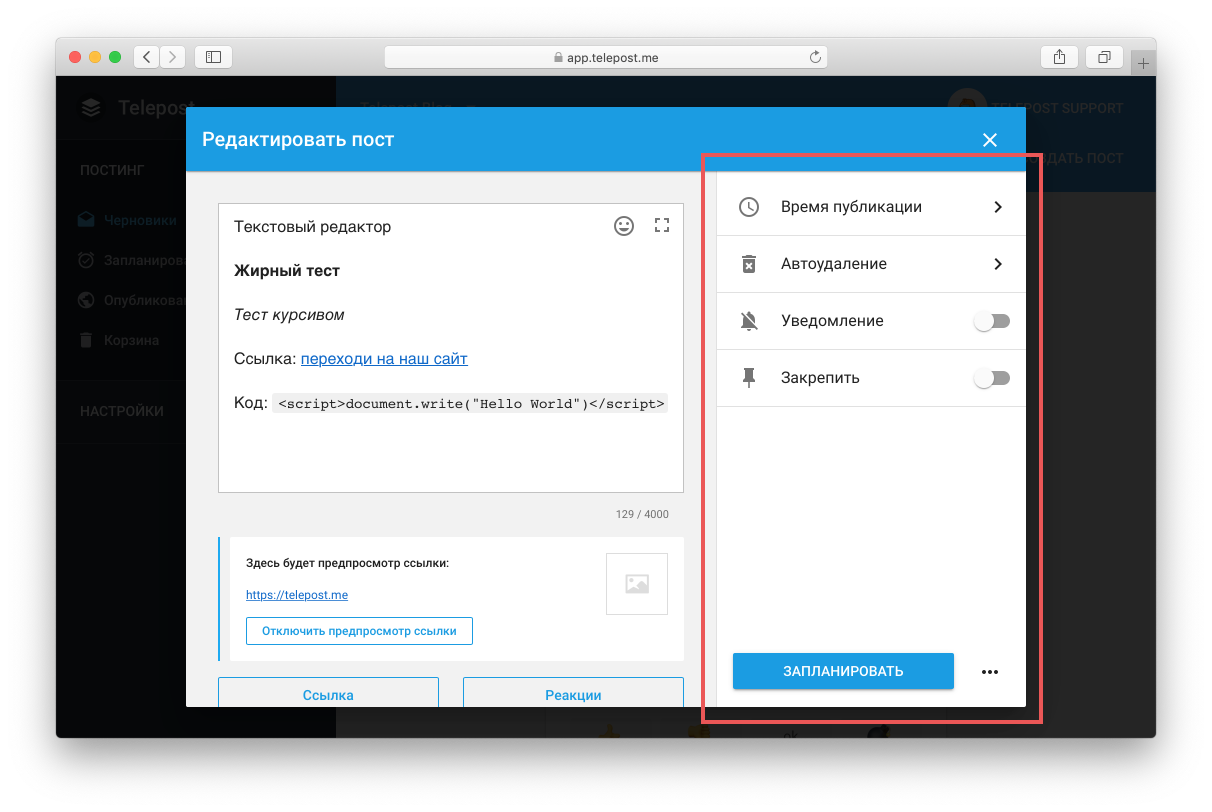 Next, indicate the period of time after which you want to delete the post. And click the "Save" button.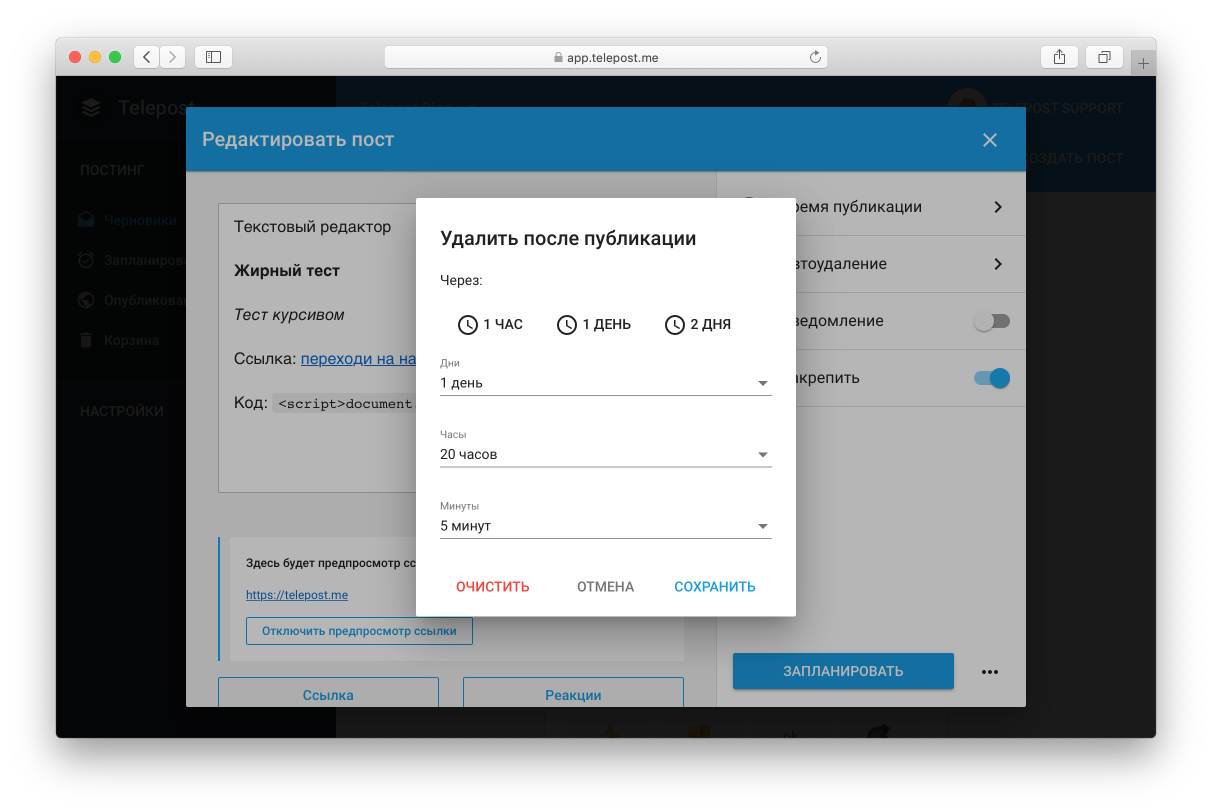 After the post is published, Telepost will set a timer to delete it. After removal the post will remain in the "Sent Items" section with a note that it has been removed from Telegram.
Pin post
In order to automatically pin the post after publication, enable the "Pin" option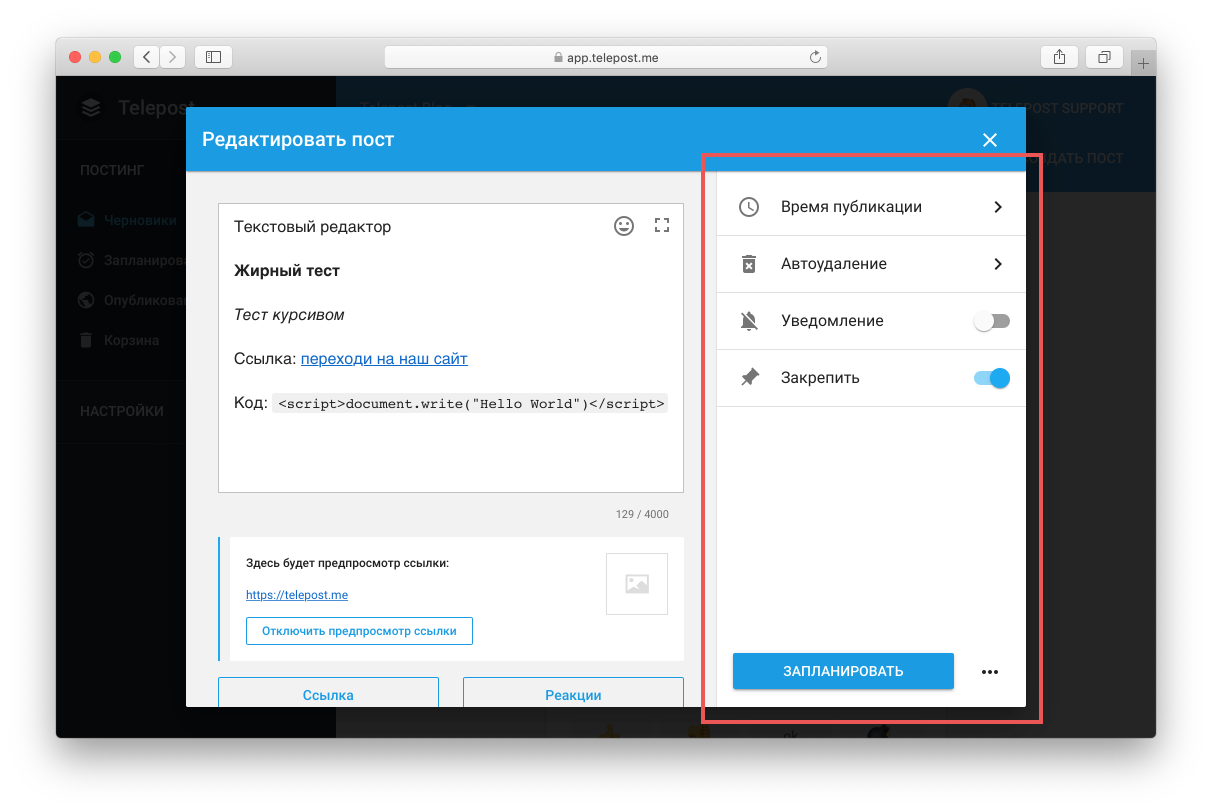 Sound notification
You deside yourself if you want to notify users about a new publication in the channel or not. For this there is a button "Notification"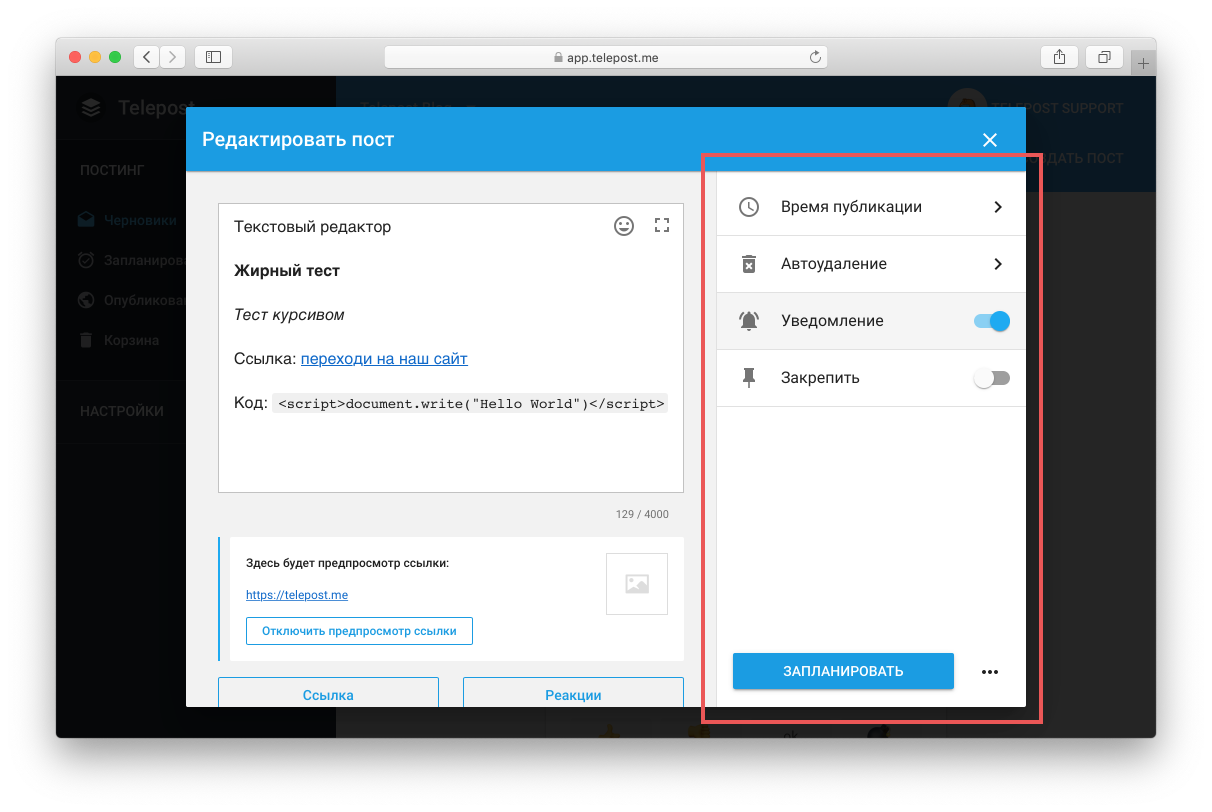 Pay attention! The default position of the "Notification" and "Pin" options is can be changed in the channel settings in Telepost.