---
Go to Control Panel
Click the "Connect Channel" button.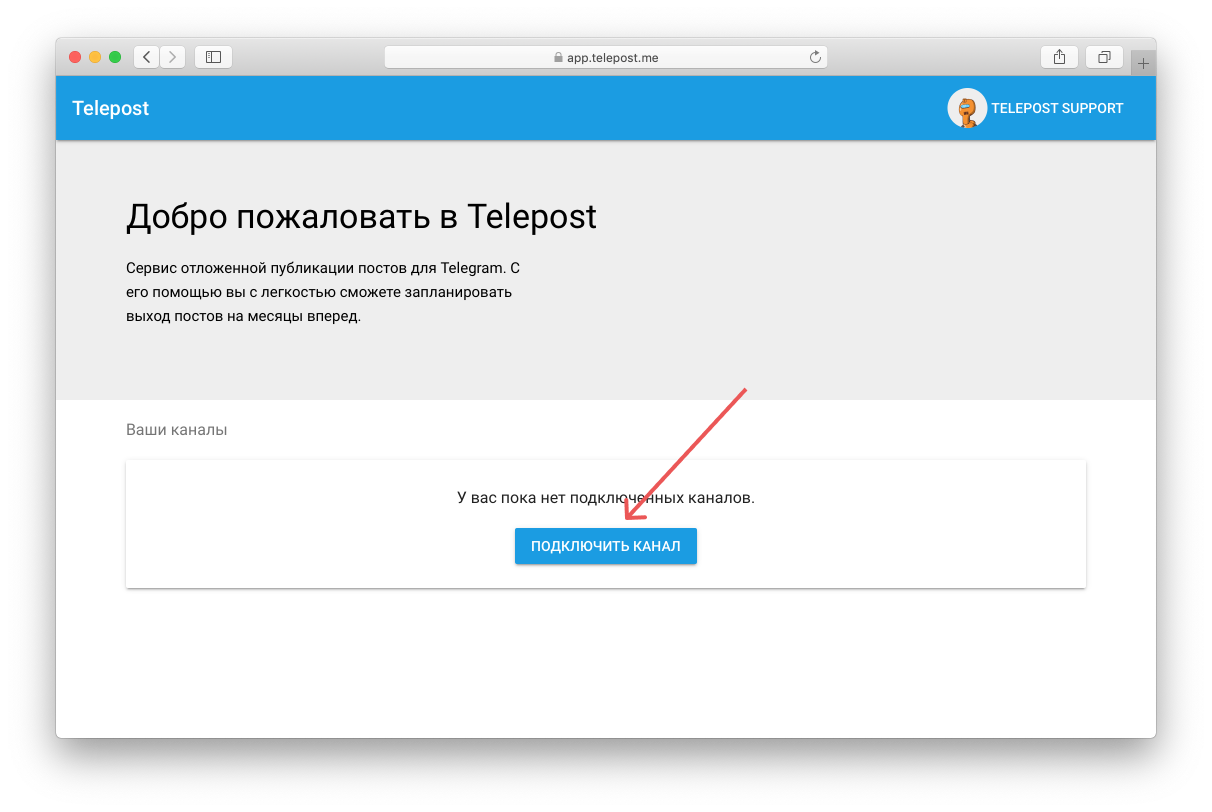 A dialog with instructions for connecting the channel will open.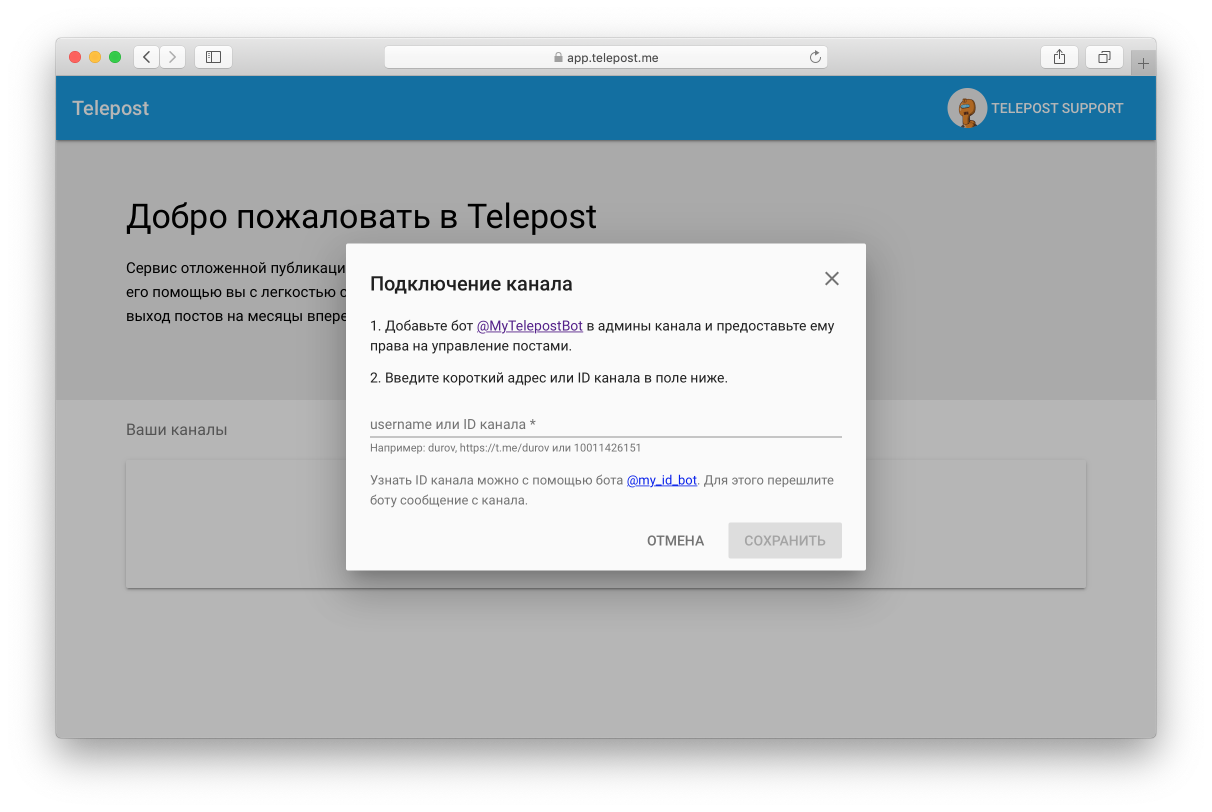 Make the bot a channel admin
How to make a bot an admin of a channel
Then enter the username of your channel or a link to it in the dialogue on the Telepost website.
Attention! To add a private channel, you need to enter its ID
After clicking the save button, you will be taken to the channel page in Telepost.
Now you can publish posts to your channel!
Closed channel connection
The easiest way to add a closed channel is via @TelepostBot
Go to the bot and press Start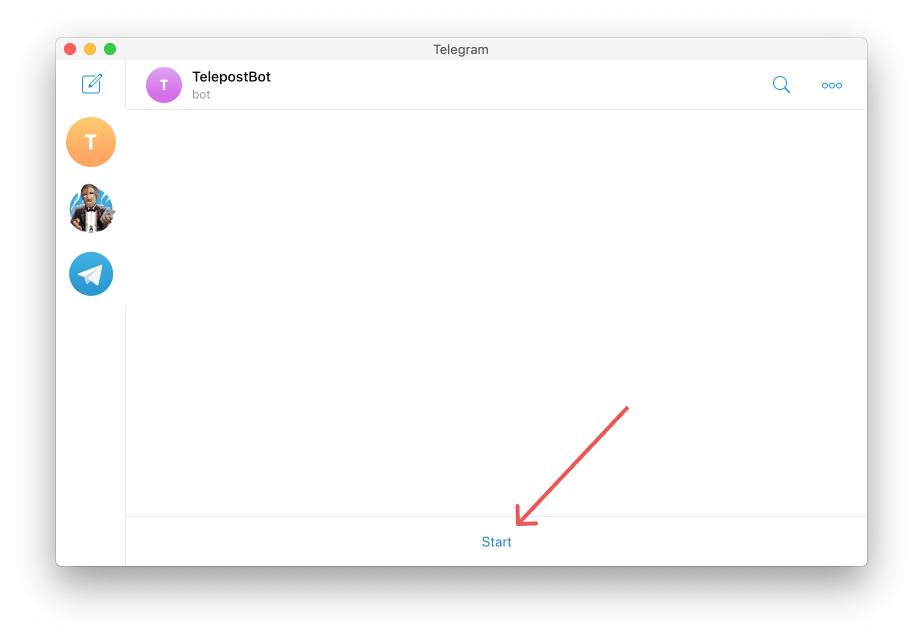 Click on the command / addchannel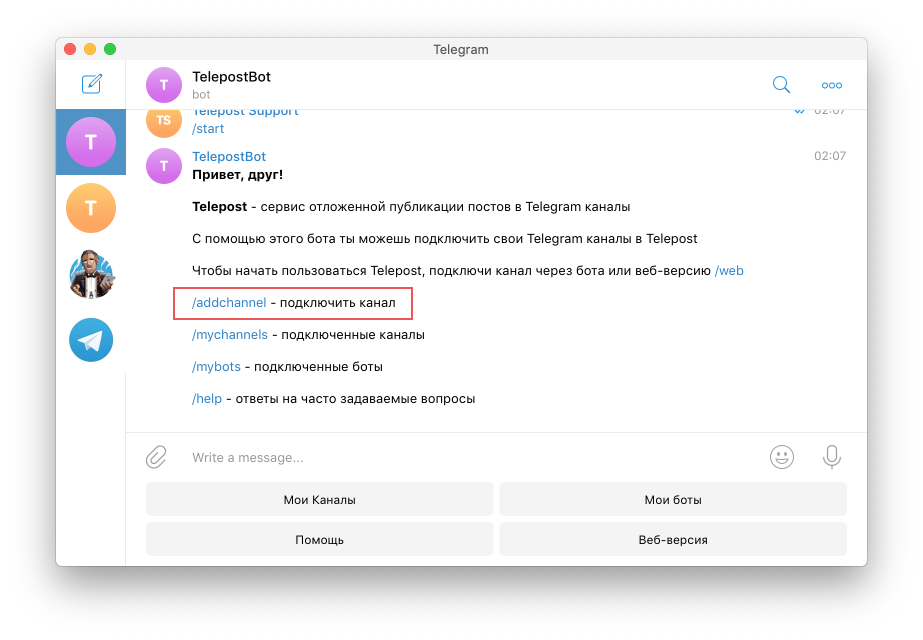 Instructions for channel connection will appear.
Make the bot specified in the instructions the channel admin.
How to make a bot an admin of a channel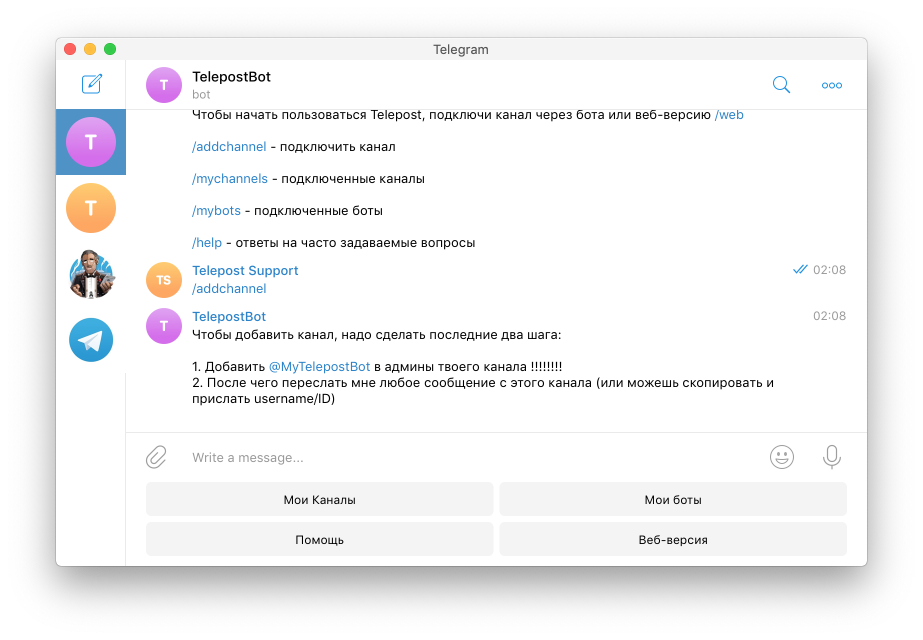 Go to the channel you want to connect. Send any channel post to TelepostBot.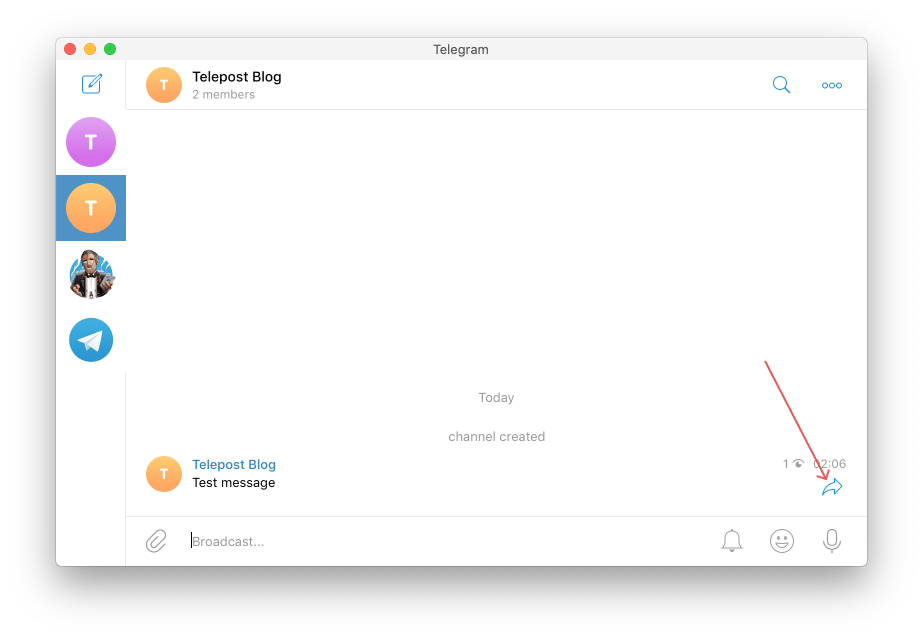 Select TelepostBot in the list and click Send.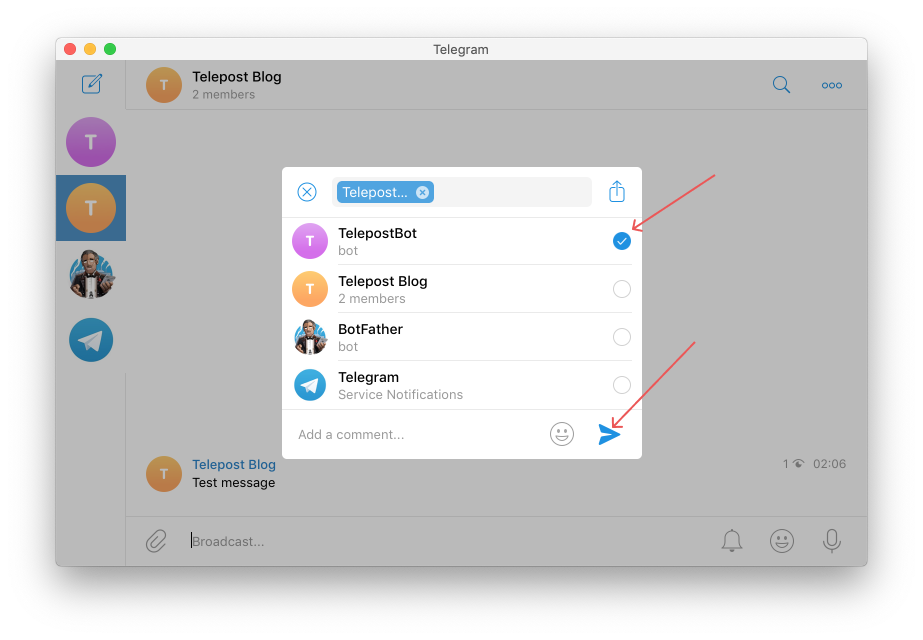 After that, a message about the successful connection of the channel should be waiting for you in TelepostBot.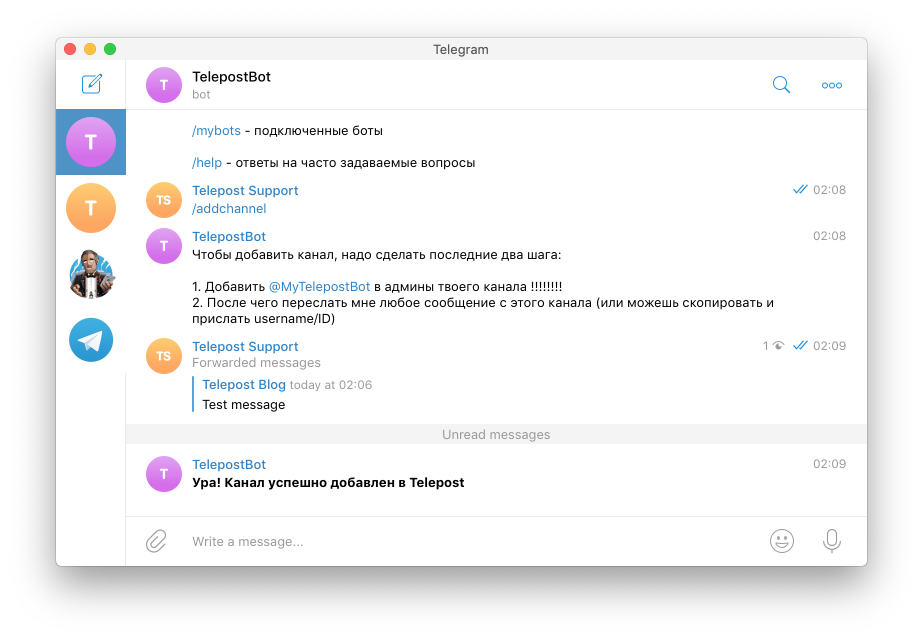 Now in the web version of Telepost, the connected channel will appear in the list.