Adding an admin to a channel
To add a bot to the channel admins, go to the settings.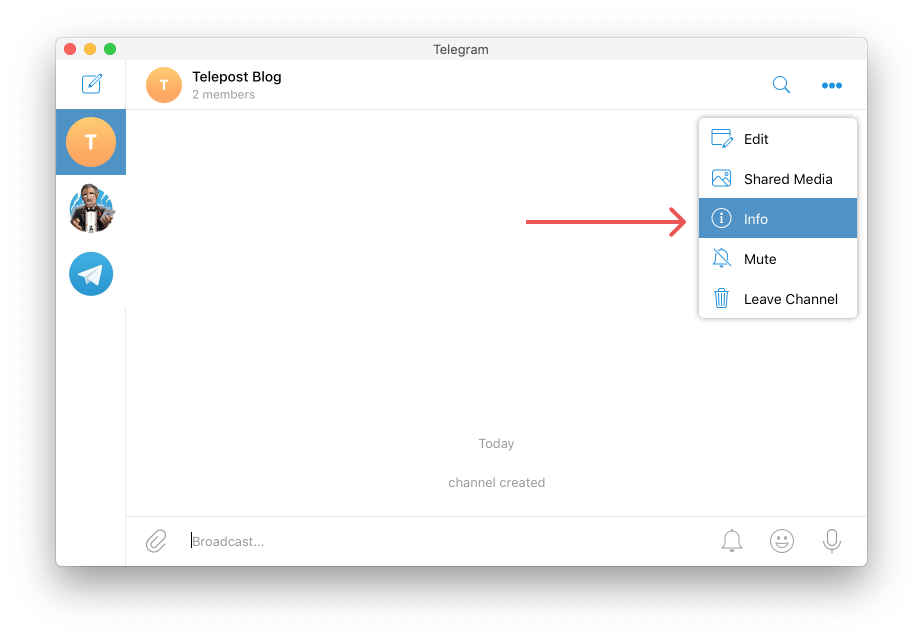 Then go to the admins section.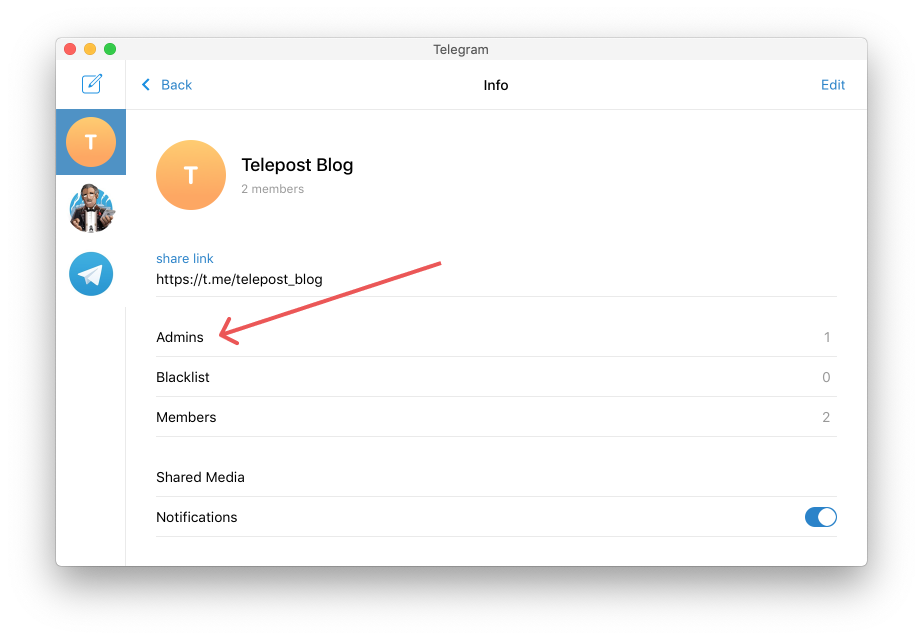 Click the add admin button.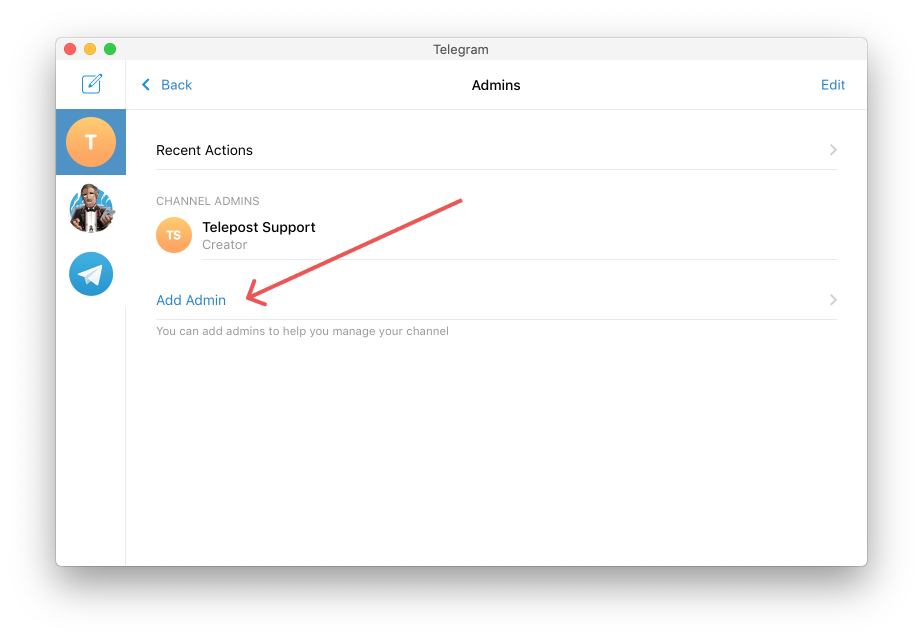 Enter the name of your bot in the search bar. And choose it from the list.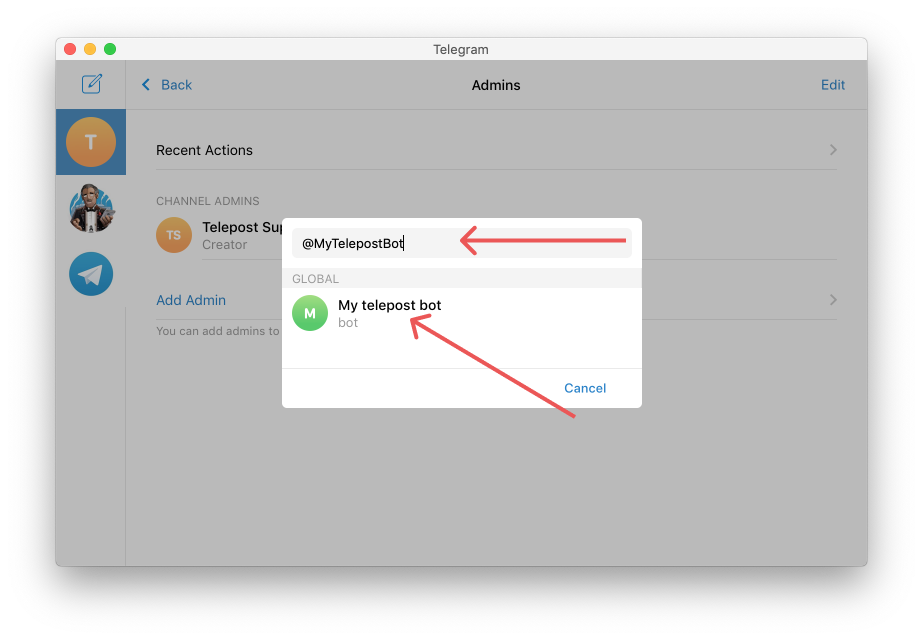 Grant the admin rights as shown in the picture. And save the settings.