Go to Control Panel
You will have two authorization methods available.
Attention! The Official Widget may not work on the territory of the Russian Federation due to ILV blocking.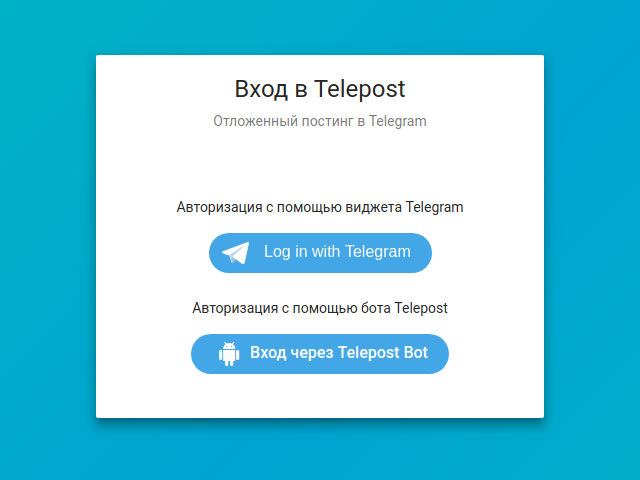 Authorization using the Telegram widget
You can read more about Telegram Login Widget here.
Telepost will not have access to your phone number. This is handled on the Telegram side.
Click the "Login with Telegram" button.
If you have already logged in to other sites using the Telegram widget, then the button will look different.
In the Telegram authorization window, enter your phone number and click "Next"
Telegram will send you a notification. Click "Confirm"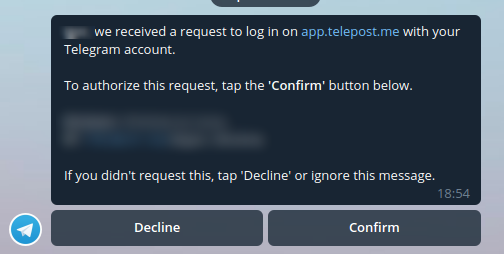 After updating the Telegram widget window, the "ACCEPT" button will appear. Click on it.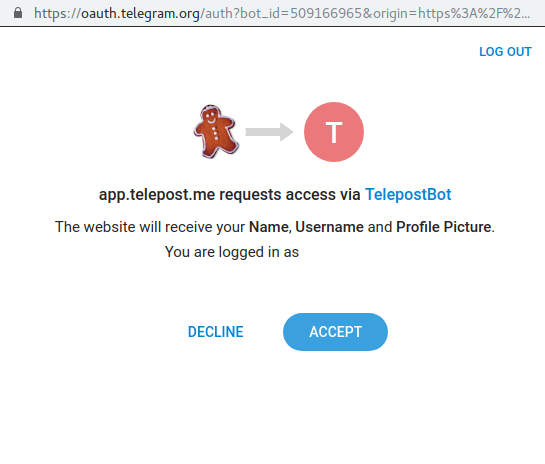 Telegram will send you a new notification about successful authorization.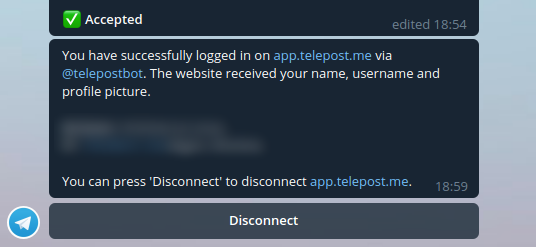 Authorization via our bot @TelepostBot
Click the "Login via Telepost Bot" button.
A dialogue with @TelepostBot should open.
Click the "Start" button, after that a greeting will appear.
Click the "Login" button and you will be tranferred to Telepost.