Telegram supports text formatting.
So that you don't have to remember the HTML or Markdown tags that Telegram supports, we made a visual text editor. It immediately shows how the formatted text will look.
You can format all types of content: text post, photo description, video description, etc.
Select text to apply formatting. Select the text format in the tooltip:
BoldЖирный
ItalicsКурсив
LinkСсылка
The codeКод
To add a link, you also need to first select the desired link text, then select it, and then indicate in the menu where it should lead to.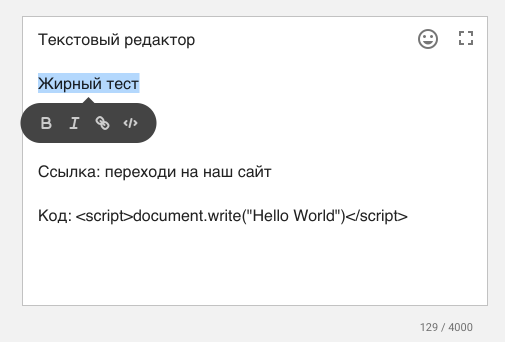 To change or delete a link, place the cursor on the link text and select action. You can also click on the url and it will open in a new tab.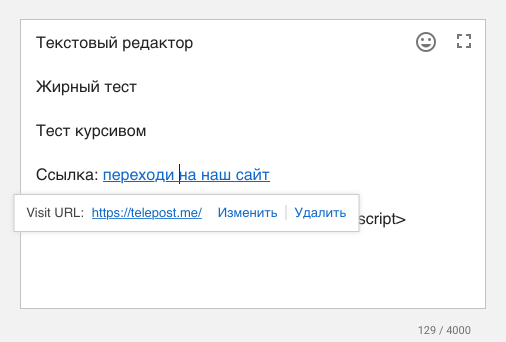 Post formatting example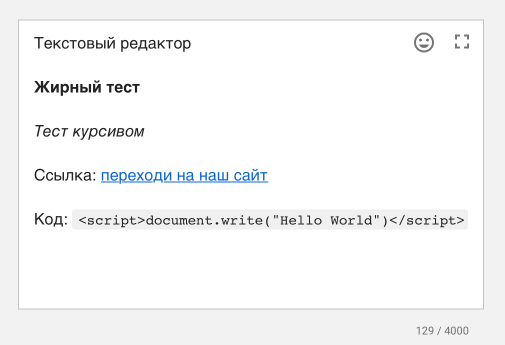 This is how it looks on Telegram Mac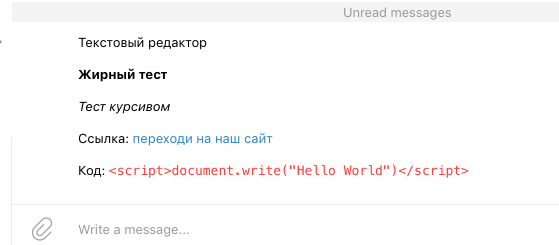 This is how it looks on Telegram X IOS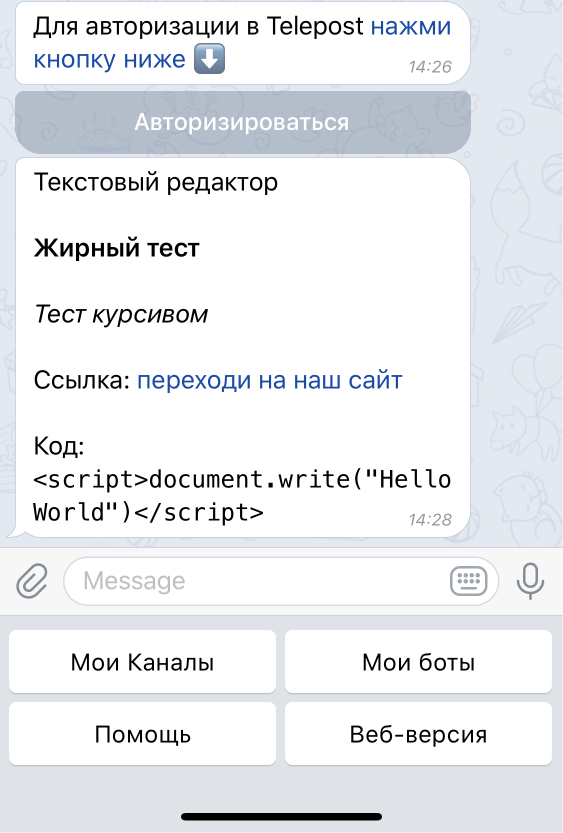 Zen Editing Mode
For maximum concentration on writing your texts we made a full-screen editor where nothing will distract you.